Shopping Basket
Your Basket is Empty
There was an error with PayPal
Click here to try again
Thank you for your business!
You should receive an order confirmation from Paypal shortly.
Exit Shopping Basket
New Jumpstart launched with the wonderful Ann Kullberg!
Create your very own Orangesicle Delight in this brand new Jumpstart in only nine easy steps. Line drawing, reference photograph and full colour illustrations make this project kit a delight.
https://annkullberg.com/collections/jumpstart/products/jumpstart-level-2-orangesicle-delight-in-colored-pencil" target="_blank">https://annkullberg.com/collections/jumpstart/products/jumpstart-level-2-orangesicle-delight-in-colored-pencil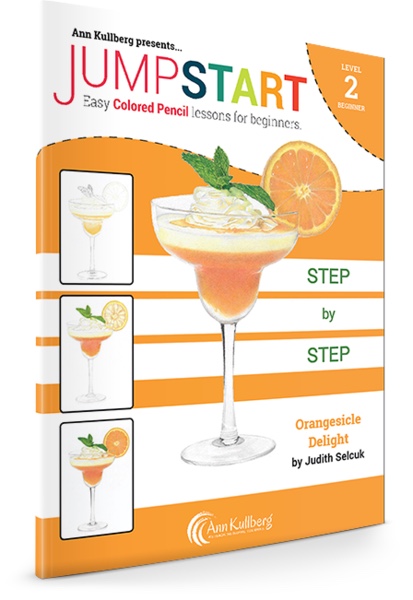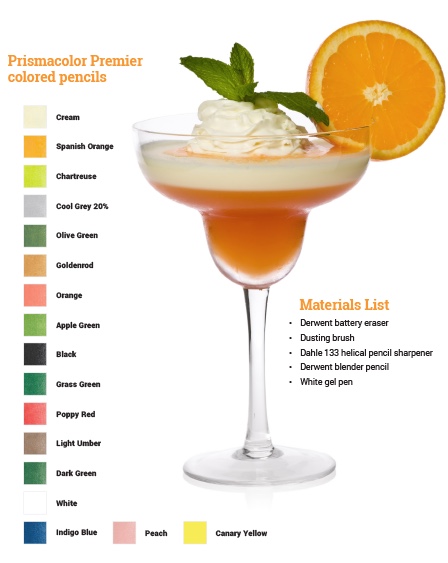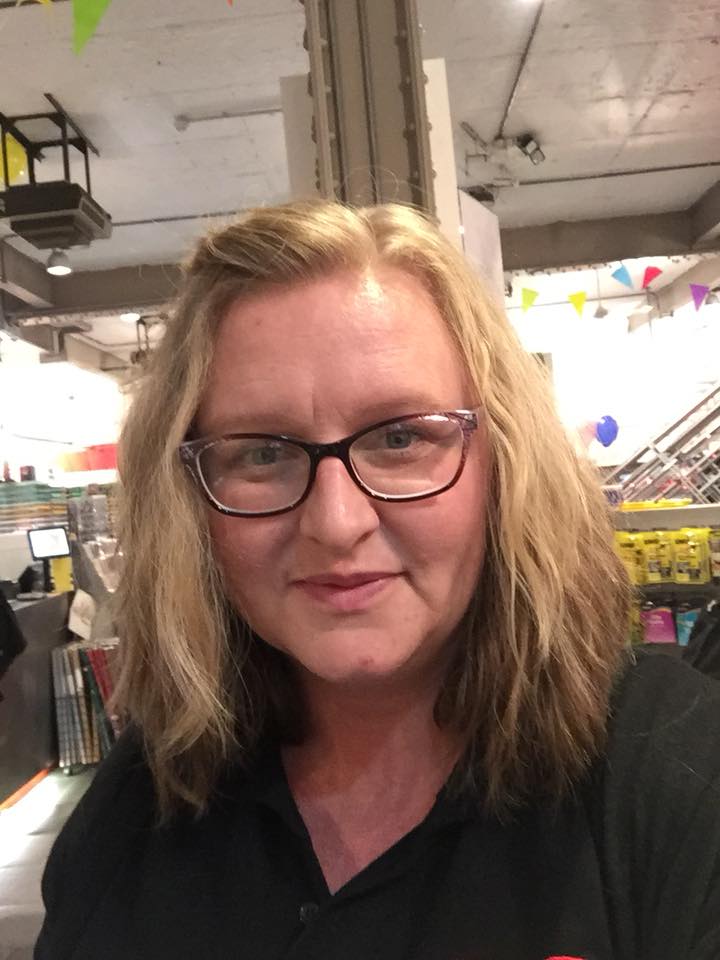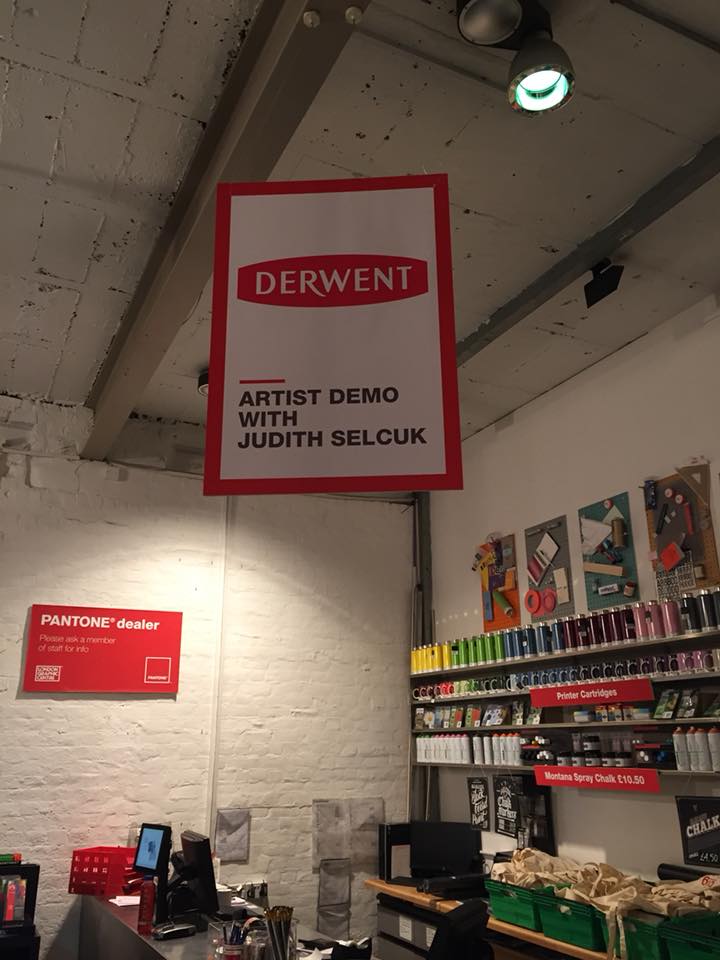 I love my job!
There are not many people in the world who are lucky enough to be able to say that they honestly thoroughly love the job they do yet I am lucky to be one of them!
As all my followers know I am a serious pencil addict, there is nothing quite as intoxicating for me as the wooden barrels containing delicious pigments or smooth graphite, very much like Imelda Marcos was with shoes I am with pencils.
Earlier this year I met up with one of my all time favourite companies, Derwent Pencils, I have always been a fan girl of their products as they are all ethically sourced, exceptional quality and their company values and customer satisfiaction are second to none. This is not just me giving lip service to employers as at that point the only relationship we had was purely one sided but when you are working with objects all day 7 days a week the quality and consistency are paramount.
It was the advent of the colouring craze that seiously compromised not only my work but that of many other pencil artists, we went from being quite a niche market to one saturated in supplies and sadly rather a lot of them far below the standard expected. Long term exposure of chemicals is a very serious factor in art and it is one of the reasons why I avoid using oil paints and chemicals such as turpentine, however it came to light that some of the pencils that were now on the market had similar nasties now in them.
This is where Derwent comes in! Not only did they release the pencil of my dreams (more on that later) but they could guarantee that the pencils did not contain any toxic or hazardous materials, in actual fact they are one of the only pencil manufacturers that place this so high on their list of priorities that they then have to exceed their own benchmarks in creating pencils to suit artists needs, this cannot be easy! I can confidently say that the pencils I use are not hazardous to my long term health, if you knew some of the nasty chemicals found in cheap alternatives it would make your hair stand on end.
Derwent created a new pencil Procolour and I will be forever in their debt, I may even have to buy up enough stock to last me an entire lifetime just in case they chose to ever stop producing them. So why do I like them so much? The difference is in the binder as well as the pigment I believe, they glide like an oil pencil but have the vibrancy of a wax pencil, they are also vegan and whilst you may automatically think that it is no animal products it is more than that as it also means that they contain no nasty ingredients or chemicals, the wood is from sustainable sources too so all in all an absolute winner all round for me.
I started demonstrating for Derwent after meeting with them and am honestly proud to be affiliated with the products and their company values, it has been a very exciting few months which has enabled me to demonstrate in Glasgow, London, Reading and Patchings in Nottingham. I have taken part in student weeks with WHSmith, Cass Art and London Graphics Centre, I have met fantastic and creative people of all ages and has inspired me to be creative and inventive. I love demonstrating and teaching and being able to pass on the tips and tricks that I have picked up or developed over the years to others on their art journey.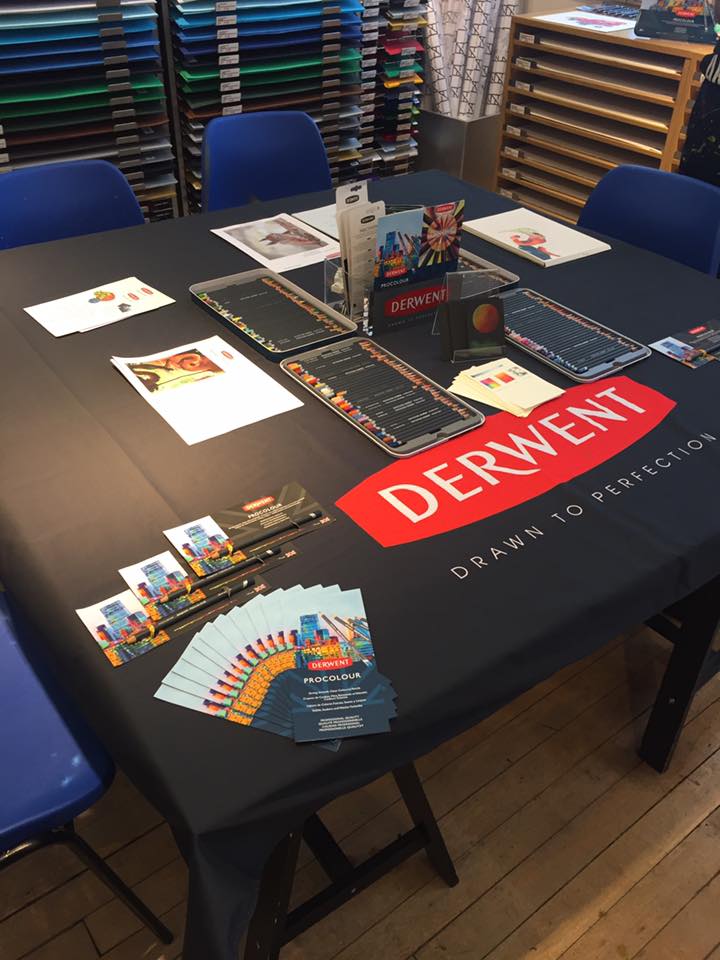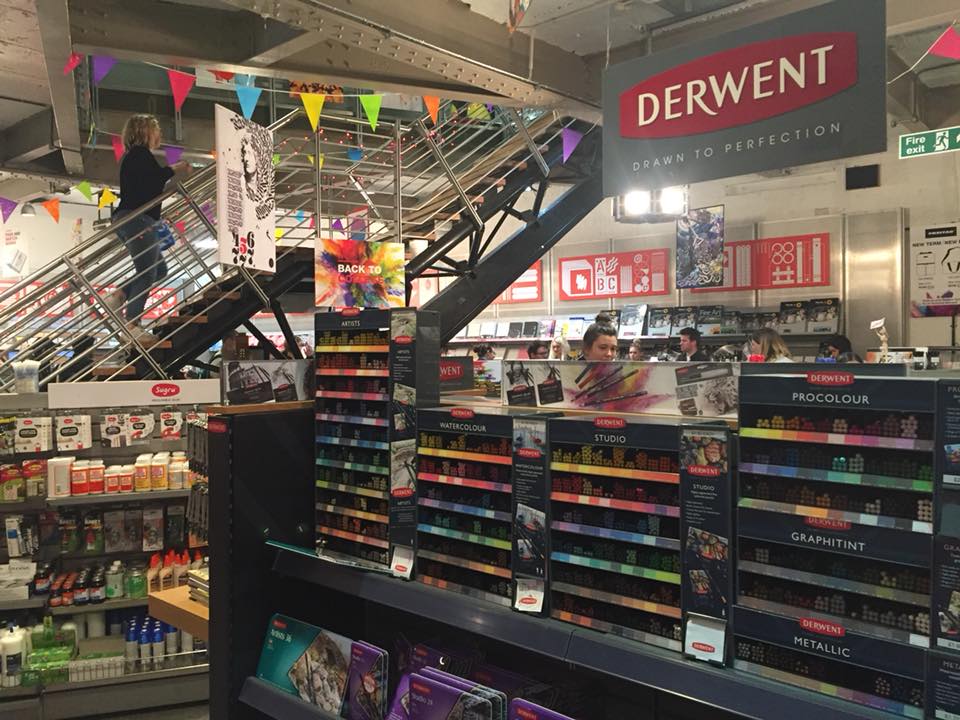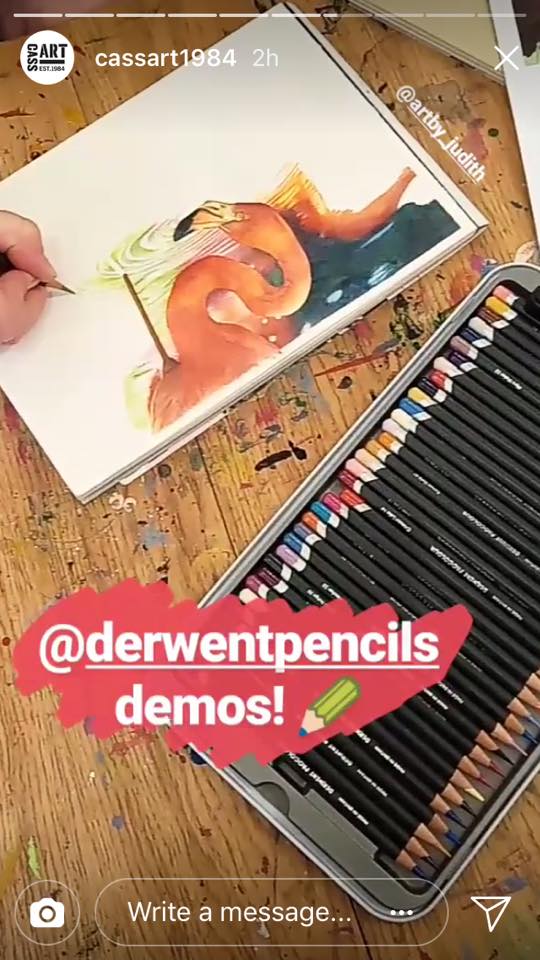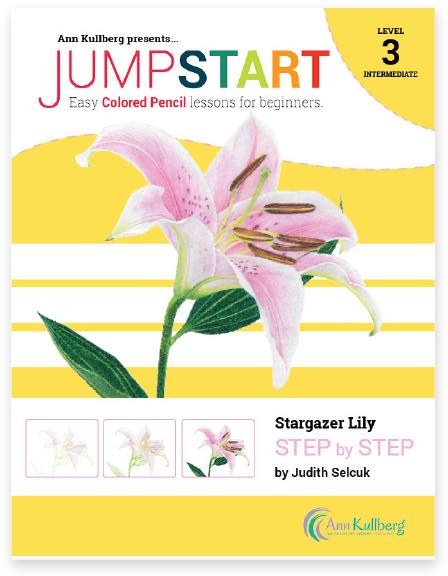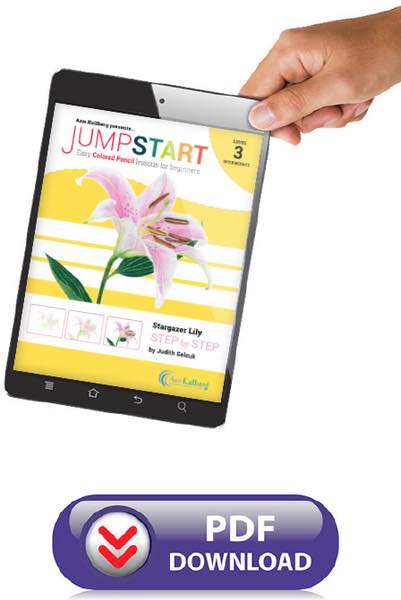 The Stargazer lily is called that because the blooms face toward the sky. They have become one of the most sought after flowers, but only last 1-3 weeks in a vase, tops.
Why not draw a Stargazer that will last forever instead? This Level 3 Jumpstart tutorial is great for colored pencil beginners who are ready for the challenge of creating an underpainting and layering several pencils to create colors and tones.
Judith Selcuk walks you through 10 easy steps to create this luminous and delicate lily in colored pencil. These 21 colors are needed.
"The beginning is the most important part of the work." - Plato
So let's Jumpstart your colored pencil skills right away! You'll learn so much and be so proud of your results.
What's Inside?
♦ 10 detailed steps that take you from start to finish.
♦ Large, easy to follow step-by-step images
♦ Crystal-clear, detailed layer-by-layer instruction.
♦ Trace-able line drawing plus full size reference photo.
♦ Color guides, suggested materials, hints, tips, and more.
Issue 3 of The Line magazine which is the magazine I write is now available for FREE download. Lots of fantastic articles on up and coming artists from all over the world and reviews on papers sure to help the most discerning creative. Packed full of inspiration and familiar names including MaryJane Sky, France Bauduin, Christopher Durant, Lena Rivo, Tracey Pinnington, Tiffany Dowling, Vickie Lawrence, Jess Dignam and Robyn Parker Love.
Download yours today, I hope you enjoy it!
https://www.artistpapers.co.uk/articles/news/the-line-issue-3" target="_blank">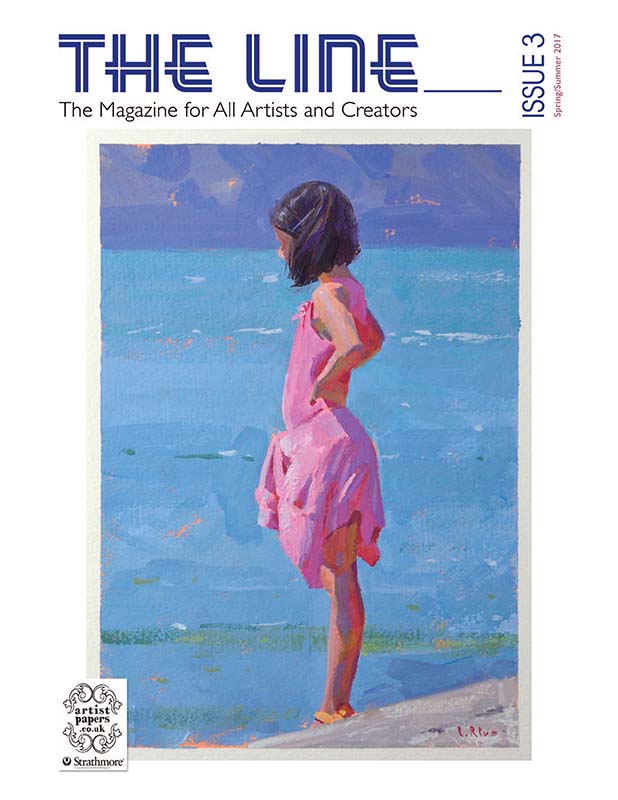 Amongst the goodies in this edition is a profile of 26 year old artist Robyn Parker Love, continuation of our feature on "Sketching for Success" and MaryJane Sky tells us why and when she chooses Strathmore 400 Series Mixed Media for her artwork.
 
We also take a look at Artist Trading Cards with the Church Lench Art Group, feature some of the stunning artwork submitted via our Artist papers Gallery and facebook pages, oh and there's a must read feature on Tracey Pinnington. Perfect Summer reading to get you inspired!
The magazine for all creatives!

I am proud to be working alongside the UKCPS and Derwent Pencils  in delivering workshops launcing their fabulous new range of pencils called Procolour.
Each day there will be three different workshops by myself, Jake Spicer and Malcolm Cudmore. I will be able to post more details nearer the time including times and how to book a place.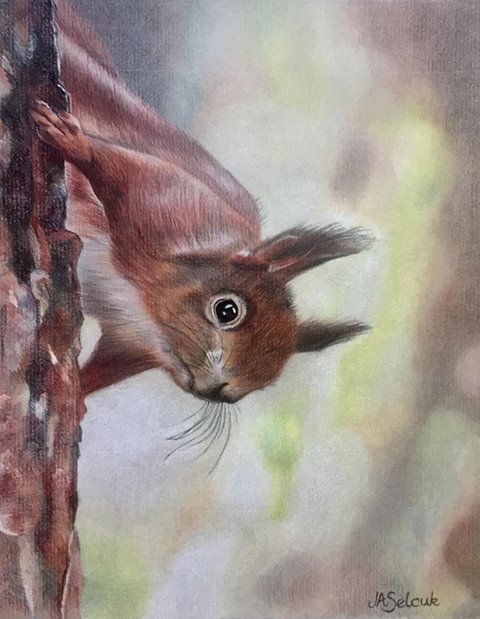 Oh my gosh! I have entered this prestigios UK exhibition several times and never get past first selection however I am so excited to say that 'Red Hot Chilli Peppers' has been accepted into the Artist category at Patchings 2017. Words cannot explain how elated I feel and I do believe that I have come to a place in my art career where I am further ahead and grown as an artist.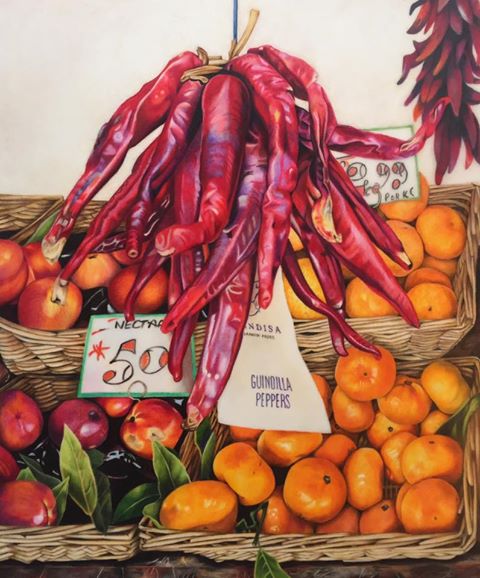 Faber Castell Polychromos Caran d'Ache Luminance on Drafting Film

It was with great pride that I was selected to exhibit in this years Open International Exhibition with the UK Coloured Pencil Society at the Menier Gallery in London. I entered three piecesw this year was astounded when all three pieces were selected.
The first was Reynard, I had entered him the previous year but on that occassion he was not accepted. It goes to show how different judges have different tastes.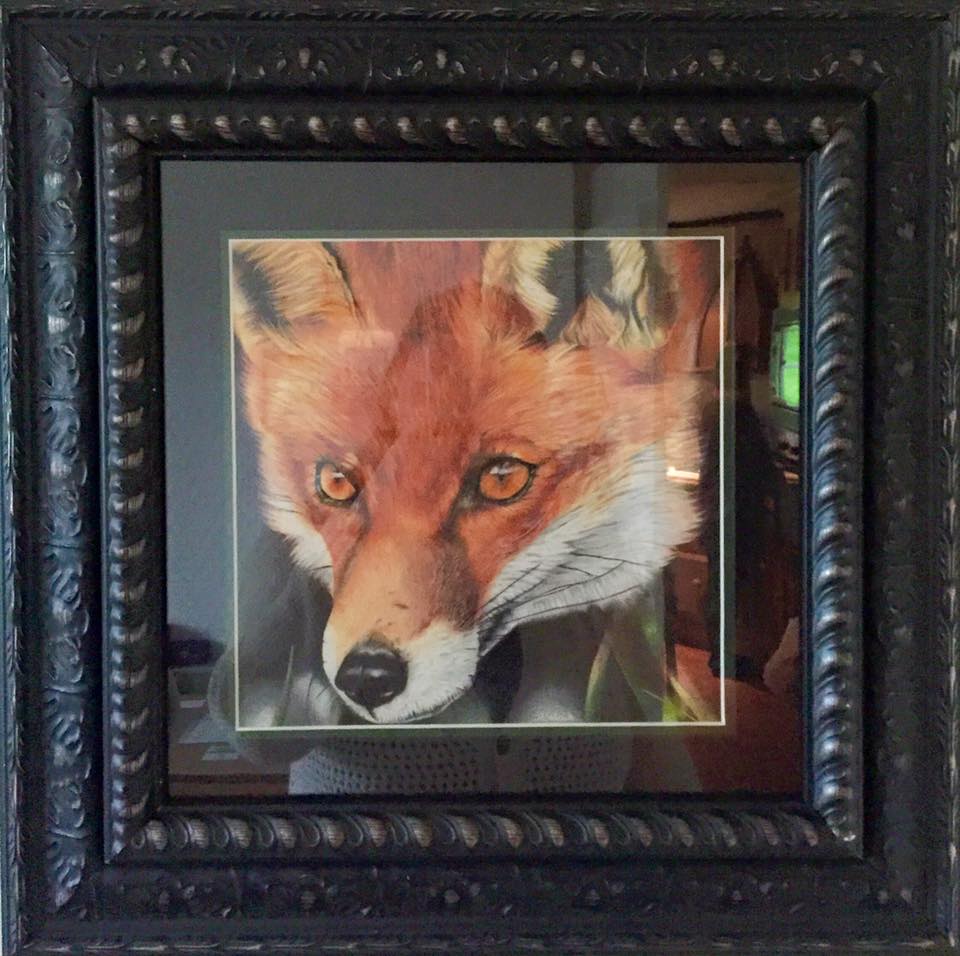 The second was 'Mum in a Million' which was drawn using Brush and Pencil blending powders and textured fixative on sanded paper. This beautiful rose was a present from my two littlest children on Mother's Day and has the most amazing scent.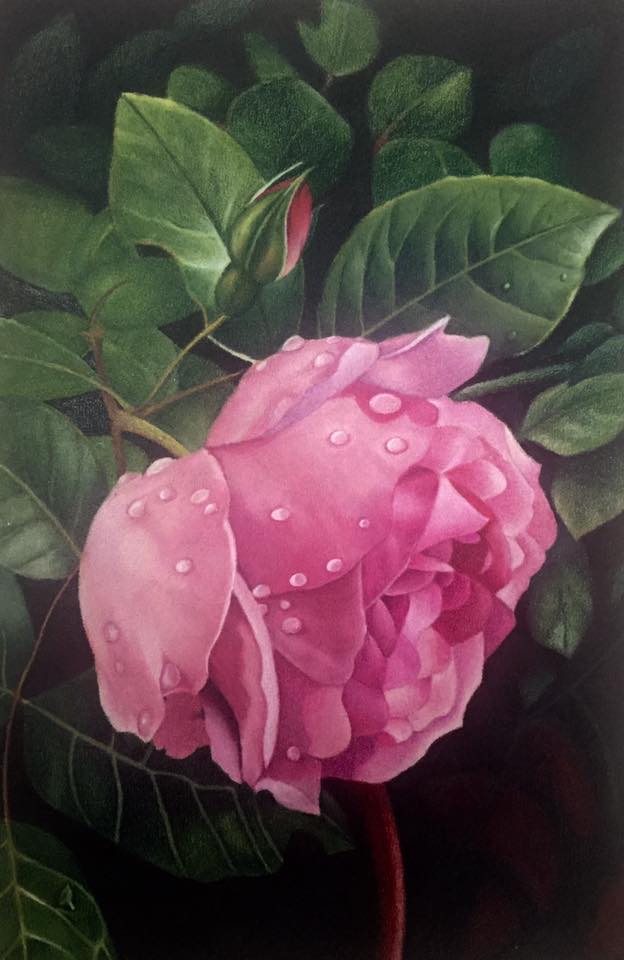 My third piece was entitled  'Red Hot Chilli Peppers' created on drafting film using both sides. Drafting film is a plastic surface which is ideal for coloured pencil as it creates a luminous appearance and is great to add dimension and depth. whilst it does not take many layers the colours are purer and transluscent.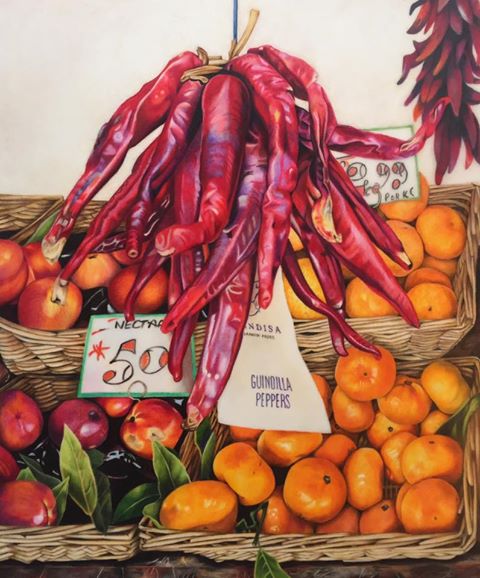 'BRUSH AND PENCIL' PRODUCTS FOR GORGEOUS COLOURED PENCIL PAINTING

'New at Jackson's, the 'Brush and Pencil' products for coloured pencil painting are an exciting addition to our range of materials. The powder blender is a unique product that is designed to work in a very specific application, as a lubricant underneath the drawing, so you will need to read about it before you start. If used according to the special method it will yield surprising results; it can make coloured pencil look as blended and saturated as an oil painting.'
'Artist Judith Selcuk tries out the 'Brush and Pencil' products and shows us how they work best'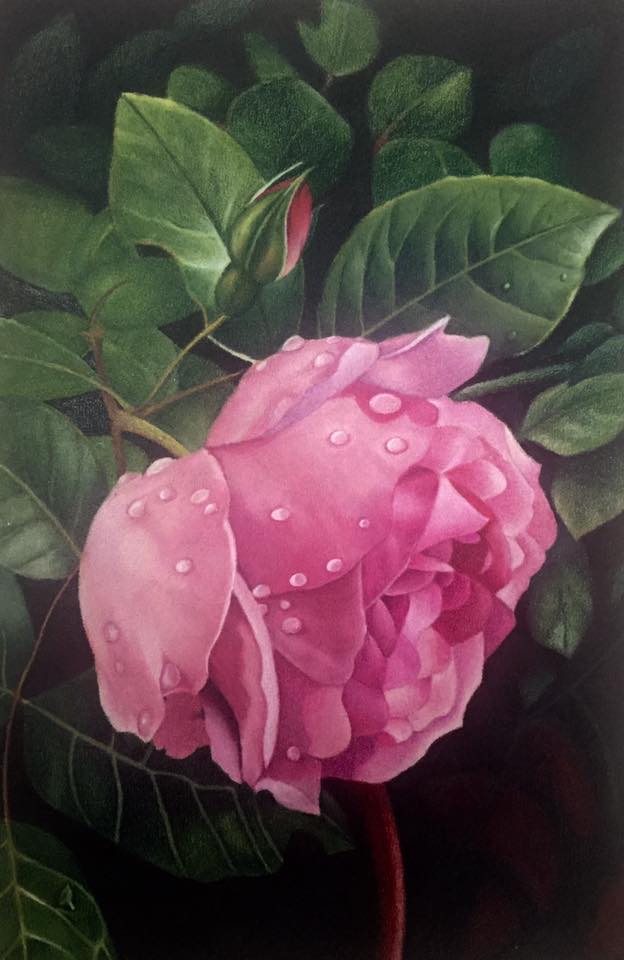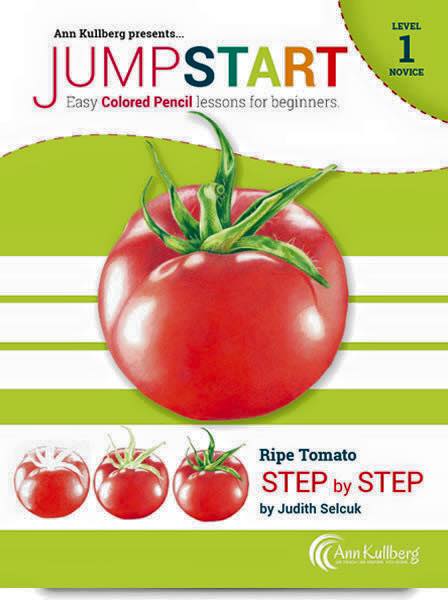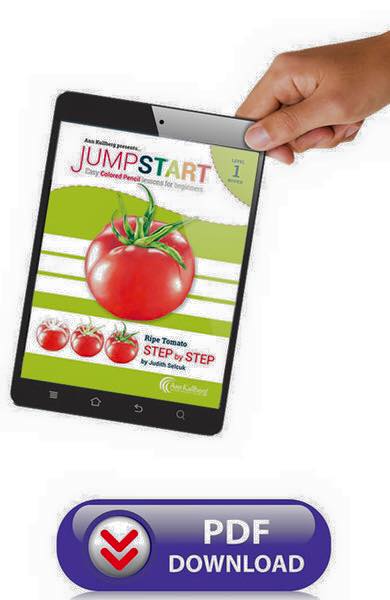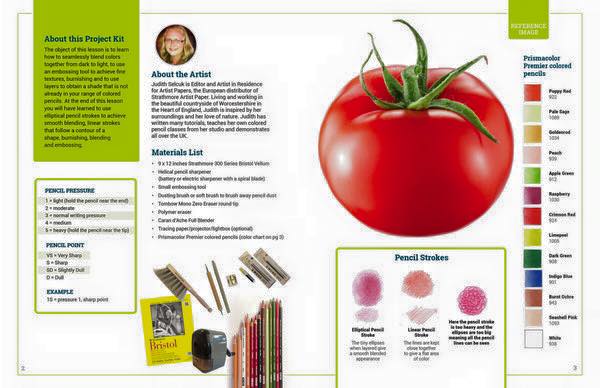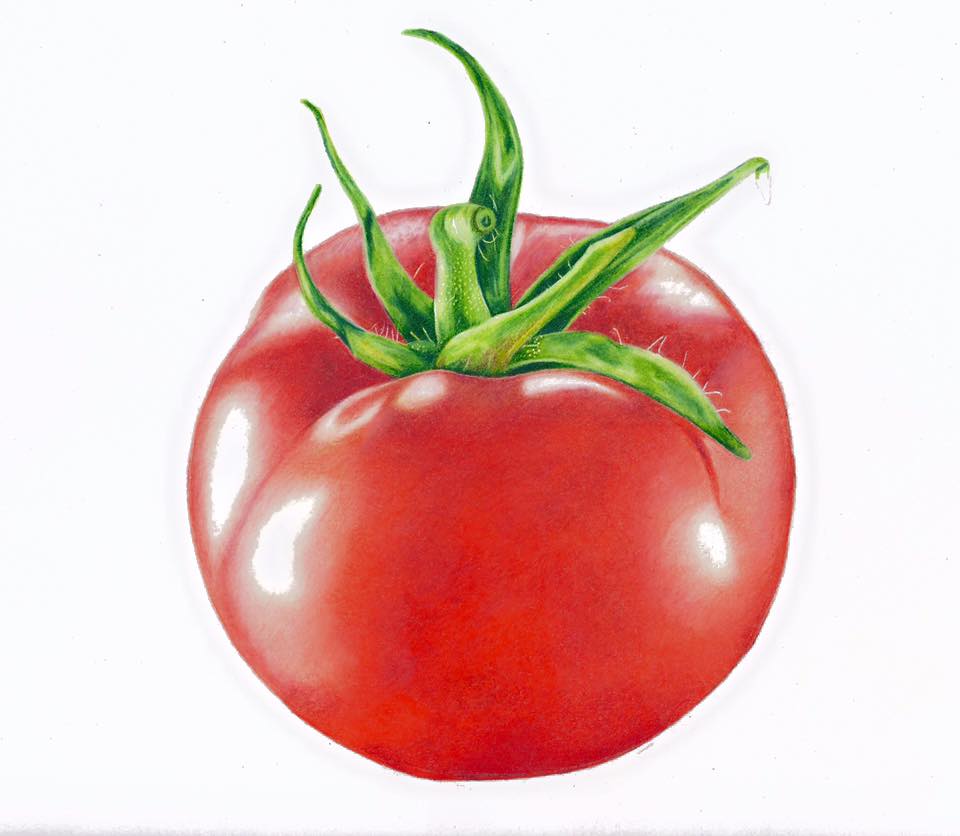 New tomato kit launched in conjunction with Ann Kullberg USA as part of her new Jumpstart series for coloured pencil enthusiasts. This is available from her website http://annkullberg.com/collections/jumpstart/products/jumpstart-level-1-ripe-tomato-1
New Colored Pencil Kit launched with Ann Kullberg

I am so proud to have launched a new tutorial/kit in collaboration with Ann Kullberg. Using Faber Castell Polychromos, learn how to create your very own Pansy picture. Featured on YouTube and with great reviews you will not be disappointed!

http://annkullberg.com/collections/jumpstart/products/jumpstart-level-2-pansies-in-colored-pencil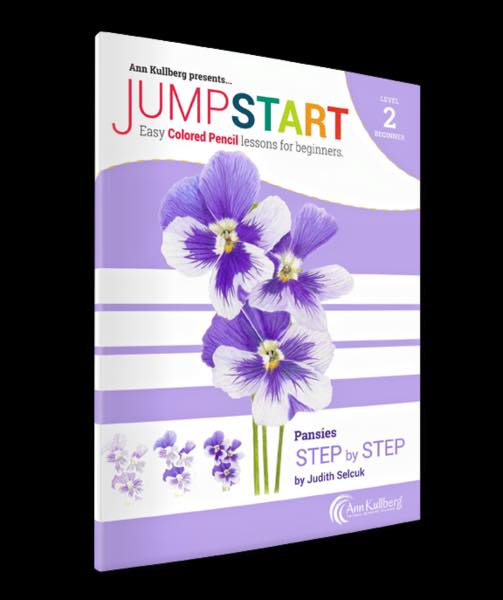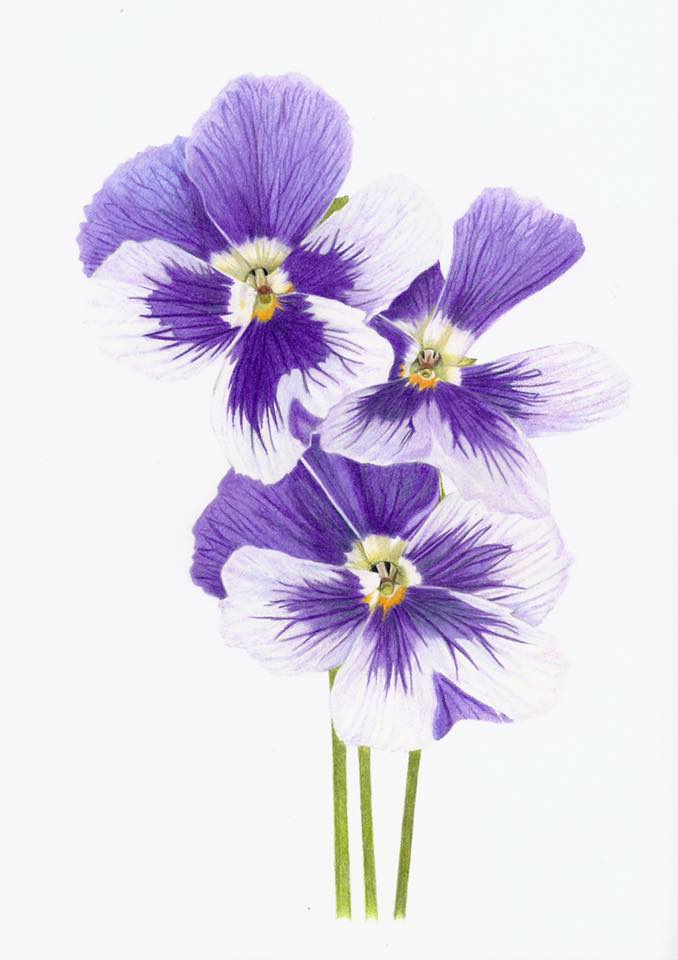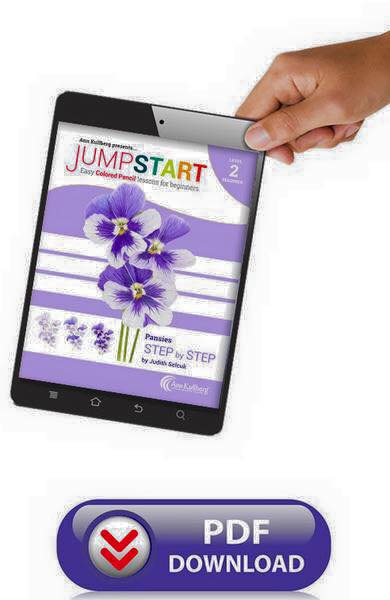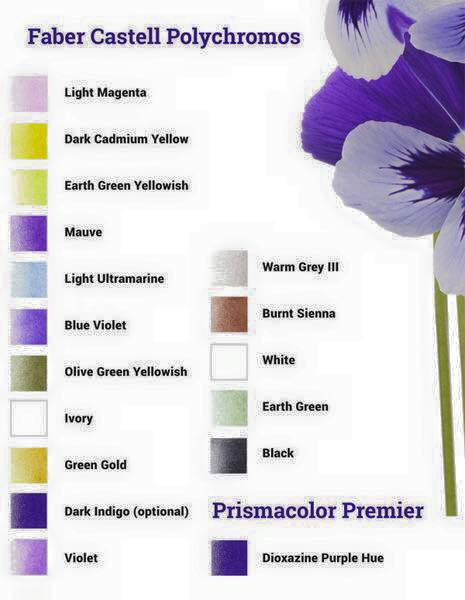 /